Please join us in tasting some outstanding Guatemalan coffees on Wednesday October 27, 5-8pm.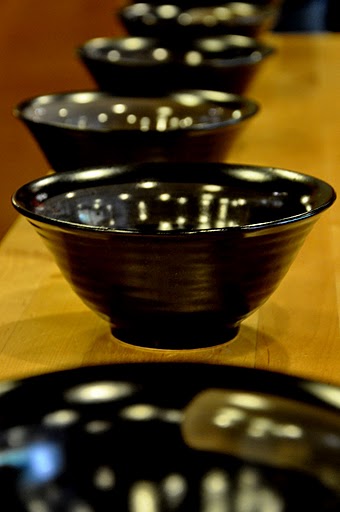 TASTE FIVE AMAZING COFFEES
We'll be cupping our lineup of most amazing Guatemalan relationship coffees. Also on the cupping table: Santa Clara y Anexos Operadora Santa Clara (Cup of Excellence 2010), see more below and, as a special bonus, a coffee blend that will only be created once: we'll be blending the small samples of all Guatemala Cup of Excellence winners this year.
MEET THE PRODUCER
Meet Aurelio Hernandez, yes, Aurelio of Finca Aurelio y Lorena! Hear a brief presentation about Aurelio's work on behalf of Global Visionaries in San Miguel Escobar, Guatemala, and how coffee and improving lives in Guatemala go hand in hand.
WIN THE COFFEE RAFFLE benefiting Global Visionaries
Put down $10 per raffle ticket for a bag of the blended samples of all of coffees represented in this year's Guatamalan Cup of Excellence auction. All proceeds from our raffle go to Global Visionaries.
HAVE A PARTY
We'll have plenty of coffee in all brewing methods; both our Slow and Espresso Bars will be open for use and geeking out. We also have some wine and beer on hand (cash bar) to let the day wind down.
THE DETAILS
Date: Wednesday, October 27, 2010
Time: 5pm-8pm
Location: Our cafe at 107 Pike Street, Seattle, WA (phone: 206.340.8867)
Cost: no cost to attend, optional participation in the raffle, wine and beer (cash only)
Ricardo Zelaya manages this larger farm which grows mainly the Bourbon and Caturra varietals. The hand picked fruit is processed and washed in a traditional mill with crystal clear water. Then patiently
sun dried for days in patios, giving each bean a distinctive blue-green color. This sun dried coffee has the highest standards of quality in Antigua. Every step in the mill is monitored constantly to maintain
the highest level of quality. More…
Nicaragua Las Flores (Cup of Excellence 2010)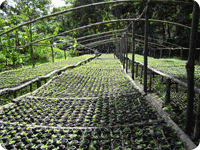 Gonzalo Moreno and his family grow this highly rated coffee in the Pueblo Nuevo region. The Cup ofExcellence jury found such a wide array of flavor notes that it seems they really couldn't stop talking about this delicious coffee (which is incidentally how we define great coffee here at Seattle Coffee Works: just can't stop talking about it.) Here are some adjectives from the jurors' descriptions: peach, custard, floral, jasmine, apple, mango, honey, fruity, strawberry, black current, cocoa, rose, vanilla, toasted pecan acidity: bright, complex, tartaric/malic, pear-like, winey, juicy, long aftertaste, creamy finish, sweet citrus… More…
Honduras Finca Bu (Cup of Excellence 2010)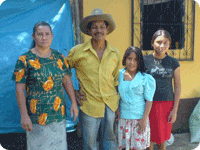 The BU Farm is located in El Cielito in the Santa Barbara region where coffee is the main product, alongside corn, beans and fruits. This is a coffee growing zone with a great temperature range between 12 and 21°C, and rainfall of 1,200 to 2,400mm/year. The farmer, Pompilio Ramos Archila, began growing coffee in 1990, with a small lot, now he owns 5 hectares of coffee farm. Pomilio mostly uses the Paca varietal for his coffee which produces a deeply complex and delicious coffee. Think butter, molasses, grapes, raspberries, peach jasmine, raisins, figs, dark fruit, green apple, meyer lemon, sparkling, crisp, brisk, refreshing, robust, grape, super clean, refreshing, distinct, unique… More…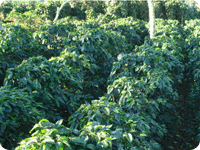 The La Pinera farm is located in the Cacahuatique mountain range around Ciudad Barrios, in the department of San Miguel. The region has abundant water, fertile land and dense forests which are home to animals like deer, tepezcuintles, and lion monkeys.
Since the 1990s, the Araujo Guerra Family started to re-build its land after the economic effects of war and decided to grow Pacamara coffee with the help of Angel Cabrera and the supervision of Procafe. La Pinera is one of the origins of Pacamaras coffee, its seeds have been spread through different areas of El Salvador and Central America, giving birth to many other Pacamara coffee farms. More…
We're currently looking for a full-time professional barista. If you know of anyone who has some
coffee experience and wants to be in coffee in the long term, please send her/him our way!